In this Chapter, you will learn how to run the RapidValve GUI and how to connect the RapidValve GUI to the AKD BASIC Drive.
GUI
= Graphical User Interface
NOTE:
These following steps are applicable for every RapidValve assembly version.
Open the Rapid Valve Folder.

Open your RapidValve folder & double click on the RapidValve.exe file.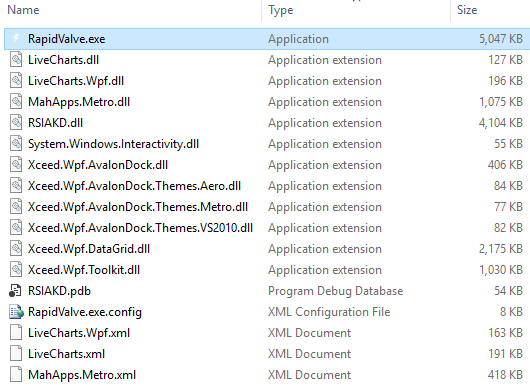 Once open you should see the following window.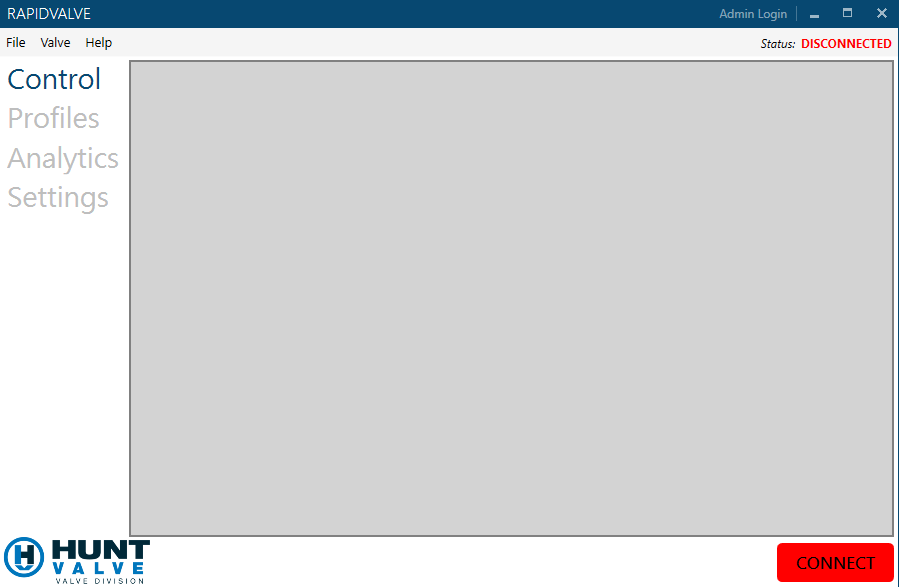 Notice in the picture that the status is

DISCONNECTED

.

This means that there is currently no communication between the RapidValve GUI and the AKD BASIC Drive.

Click Connect and make sure the status changes to:
When the status is

CONNECTED

it means that the RapidValve GUI and the AKD BASIC Drive are sending information to each other and receiving information from each other.
NOTE: NOTHING
will work if you are
not CONNECTED
to the Drive.